Tina Sloan Green co-founded the Black Women in Sport Foundation in 1992. Since assuming the helm of this thriving organization, she has worked to ensure that young undeserved minority students gain full exposure to nontraditional sports; provide healthy alternatives to at risk women and children and vigorously advocate for the inclusion and rights of women of color in all aspects of sport-from the field to the board room. Tina's impressive track record, for filling a much-needed void in women's sport, continues to garner BWSF increasing support from both the public and private sector alike.
A soft-spoken trailblazer, Tina leaves an indelible mark on any project she takes on. As head coach of the Temple University Women's Lacrosse Team, from 1973-1992, she held the distinction of being the first African American head coach in the history of women's intercollegiate lacrosse. During her notable 32-year career at Temple, she amassed a 207-62-4 career coaching record with a .758 career winning percentage-leading the Owls to three National Championships and 11 consecutive NCAA Final Four appearances. Tina's work off the field is equally impressive. As professor of Sport and Culture in Temple University's College of Education, she served as co-principal investigator of Sisters in Sports Science, an initiative funded by the National Science Foundation, and director of the Temple University National Youth Sports Program. She has authored two books, written several articles for publication and contributed enumerable hours practicing what she preaches-supporting the advancement of women of color in all areas of sport.
Tina is currently Professor Emeritus in the College of Education at Temple University. She has been married to Frank Green, Jr. for 39 years, has two children and, in keeping with true Tina Sloan Green fashion, she has produced two equally gifted athletes. Her daughter Traci Green is Head Coach of Women's Tennis at Harvard University and her son Frank Green, III, a graduate of Florida A&M University was honored as the MEAC most valuable player of Men's Tennis in 2006. Frank Green the III is now a realtor and tennis teaching pro at Legacy Tennis and Education Center in Philadelphia.
Dr. Alpha Alexander is currently the Fitness Director at Walter State Community College and chair of the Morristown Committee on Diversity. She served 7 years at Morristown East High School in Morristown, Tennessee. Prior to that she was the Executive Director for Knoxville's Promise, an affiliate of America's Promise – the national organization formed by Colin Powell – since April 2003. Alexander earned her undergraduate degree at The College of Wooster in Ohio. She received her masters and doctorate degrees in Physical Education from Temple University in Pennsylvania. She began her career in 1976 as a graduate assistant in Women's Athletics at Temple University. While there she served as assistant director of athletics from 1980-1983 and acting women's athletic director from 1981 to 1983. After completing her doctoral work,
Dr. Alexander served as education officer and then director of community projects for the Women's Sports Foundation until 1985. She joined the YWCA of San Francisco as health and wellness director where she served until 1987, and then became director of heath and sports advocacy for YWCA of the USA. In 1990, she was named special assistant to the chief executive officer of the national YWCA organization.

Dr. Alexander also has the unique distinction of more than a decade of service on the United States Olympic Committee Board of Directors as well as leadership roles with the Arthur Ashe Athletic Association. Her work with the USOC includes serving 12 years on the Member Services Committee and Legislative Committee. She has also served as a member of the Olympic and Pan American Sports Advisory Council, and led the U.S. Delegation for Barcelona, Atlanta and Nagano for the Olympic Youth Camps. She has led numerous delegations to China, South Africa, Russia and Cuba. She was named one of the 30 most valuable professionals in the business of sports in the U.S. by Black Enterprise. She has been awarded the Nell Jackson Award, the Billie Jean King Contribution Award, and the Olympic Shield Award – the second female recipient in history. Alexander's professional and civic contributions include her service as co-founder and vice-president of the Black Women in Sports Foundation. In 2001, the National Collegiate Athletic Association (NCAA) named her one of six Silver Anniversary Award recipients. In 2006, the NCAA named her one of the 100 Most Influential NCAA Student-Athletes of the century. These NCAA awards recognize former student-athletes who have made significant professional and civic contributions since completing their collegiate careers. In 2008, Dr. Alexander received the Distinguished Alumni award from the College of Wooster in Wooster, Ohio. Dr. Alexander won the 2013 National Associationof Girls and Women and Sport honor award from AAHPERD. The previous winners from last year were Michelle Obama and Pat Head Summit.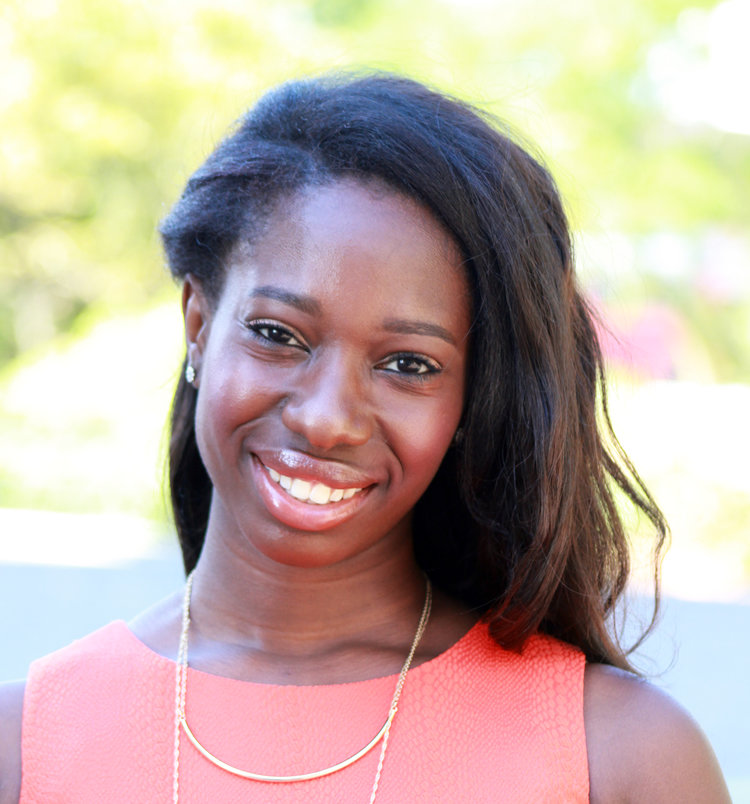 Kayla Cohen is a graduate of Temple University's Fox School of Business and Management, where she earned her Bachelor's degree in Accounting. Upon graduation, she worked for a large bank in the Financial Control and Firmwide Risk Reporting groups for two years.
While her Accounting degree made her a perfect candidate for her position at the financial institution, Kayla decided it was time to pursue her passion for sports. Kayla C. Cohen is currently a candidate for her Master of Science in Sport Business at Temple University's School of Sport, Tourism and Hospitality Management. While pursuing her educational goals, she has interned with Temple Athletics, Overtime, and the Philadelphia Union.
Kayla currently works in the Finance Department at the Philadelphia Flyers.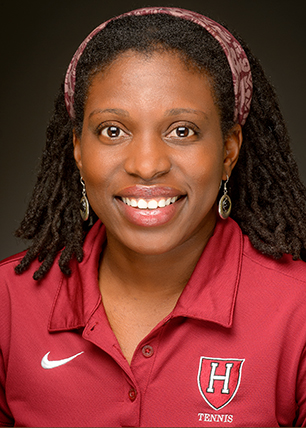 Traci Green enters her third season in 2009-10 as the Head Coach of the Harvard Women's Tennis Program. Green has already organized one of the biggest turnarounds in program history and guided the Crimson to the Ivy League title.
Under her guidance, the Crimson completed the biggest turnaround in 35 years of Harvard women's tennis. After finishing 2-17 and 2-5 in the Ivy League in 2008, Green led Harvard to a 13-8 overall record and a 6-1 finish in the Ivies to win the programs 18th Ivy League title. Green is the first African-American coach at Harvard to win an Ivy League title. She coached five All-Ivy selections in 2009, including a unanimous player of the year, Beier Ko.
The Philadelphia native came to Harvard after three years as head coach at Temple, where she orchestrated a complete turnaround of a program that went 4-15 prior to her arrival. Her second season saw the Owls register their first winning record since the 1999-2000 campaign, while her 2006-07 team went 16-4 overall, 8-1 in the Atlantic 10 Conference and reached the championship match of the A-10 tournament. Temple was ranked as high as No. 85 in the NCAA/Intercollegiate Tennis Association ratings in 2007, marking the first time that the Owls had achieved a national rank. Her team defeated three nationally ranked opponents and saw five players achieve all-conference status. Green's head coaching record stands at 34-27.
Before taking over as Temple's head coach, Green spent two years as an assistant with the Owls, helping the program to the 2003 Atlantic 10 championship and the school's first NCAA tournament appearance.
Green's success as a coach follows a highly successful career as an undergraduate at the University of Florida. She was a member of the Gators' 1998 NCAA championship team and was ranked as high as No. 5 nationally in doubles and No. 12 in singles during the 1999-2000 season. Her teams won two ITA national indoor championships (1997, 1999) and ranks among Florida's career leaders in singles and doubles wins. Green was a three-time first-team All-Southeastern Conference selection in both singles and doubles.

In addition to her coaching, Green also served as an adjunct faculty member in the Temple University College of Education, where she taught courses in the department of kinesiology. She continues to serve as a tennis coordinator and advisory board member of the Black Women in Sport Foundation and is active with the USTA High Performance Coaching Program.

Green is a 2000 graduate of Florida with a bachelor's degree in telecommunications and a minor in education. She went on to earn a master's degree in sports administration from Temple in 2004 and has begun work toward a doctorate in education administration.

Green is just the eighth person to serve as Harvard's women's tennis coach. She inherited a Crimson program that had won 17 Ivy League championships, before winning its 18th in 2009.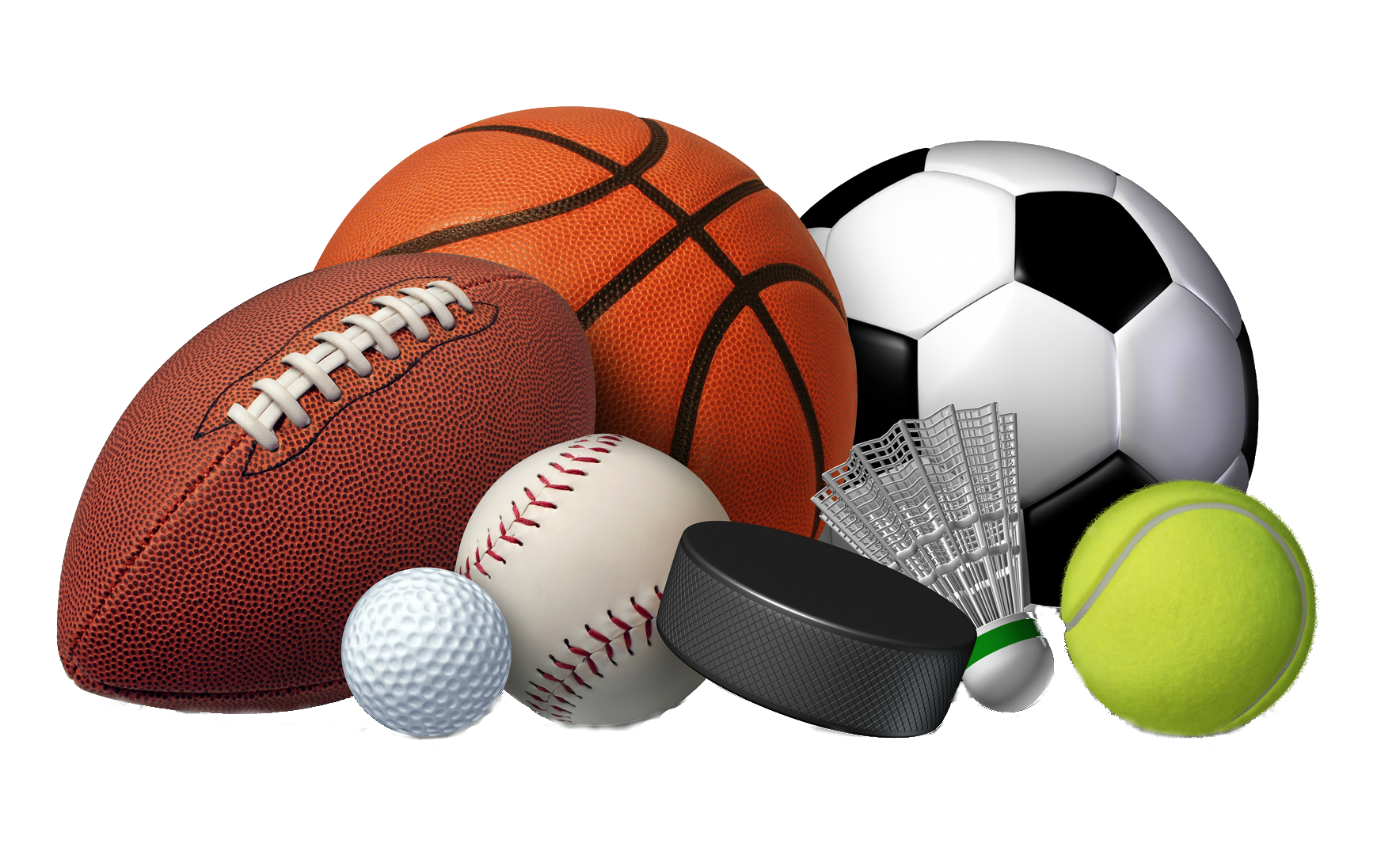 Counselor/District of Columbia Public School System
Lucille Hester has amassed an astounding list of accomplishments as an educator, athlete, official, coach, youth sports administrator, and youth advocate. She is presently a Counselor and Athletic Director at Hardy Middle School, in the D.C. Public Schools, where she developed and administers the first athletic program in the school's history. Hester is a former Health and Physical Education teacher, interim vice principal and coach. Ms. Hester presently serves also as Chair of the District of Columbia Interscholastic Athletic Association Football Committee that sponsors the Annual "Turkey Bowl Game", the City's popular High School Championship Football Competition.
Prior to entering in the public school system for the District of Columbia in 1967, she coached and officiated at Washington High School in Southwest Georgia beginning August 1961, where she introduced students to swimming and tennis, sports not traditionally available for African-American students during the early 1960's. Additionally, she raised funds and solicited donations to begin the first ever football program for African – Americans in Southwest Georgia.
During her tenure as a teacher and coach in the District of Columbia Public Schools, Hester continued her work with youth sports and expanded the opportunities for young people through a variety of programs. Hester is known nationally for her contribution to the development and organization of the National Collegiate Athletic Association National Youth Sports Program (NCAA NYSP), funded by the United States Congress in 1968. The model NCAA NYSP began in 1969 as a pilot at two universities and since expanded to over 200 university and college campuses by 2005. The National Youth Sports Program at the University of the District of Columbia (UDC), where Hester has served as Executive Director and Program Director since its inception, has served hundreds of thousands of the region's youth. The UDC NYSP, which became the flagship model for all NYSP programs, was cited in the Congressional Record by the 100th Congress for achieving national recognition in volume 134, July 11, 1988.
Youth involved in this program have been exposed to programs Hester developed at the White House where they learned the political process, participated with President Clinton and the Late Peter Jennings in the "President Talks with Children", participated with President George H.W. Bush, Muhammad Ali, Collegiate, Professional and Olympic athletes at the White House in the "Great American Workout", introduced and presented testimony in Congress for the continuation of funding for youth both locally and nationally for sports and educational activities.
In 1976 Hester incorporated the Jabbo Kenner Youth Football League, which has served thousands of boys and girls in the metropolitan area. Hester also founded the Metropolitan DC Chapter of Black Women in Sport Foundation where she serves as President/Executive Director and is a BWSF Board Member in the National organization headquartered in Philadelphia, Pennsylvania. This non-profit organization is devoted to increasing the participation of girls and women in all areas of sport – on the playing fields, courts, and in the boardrooms.
Hester is the co-founder and Executive Director of Youth Visions, Inc., a 501c3 international leadership program providing youth the opportunity and the means to travel abroad, to acquire valuable experience, and to establish relations academically, economically, artistically, and athletically at no cost to participating youth. The youth in this program are selected based on their conduct and accomplishments, and have ventured to sports, artistic, and cultural events in countries around the world, including Sweden, Germany, Israel, Ghana, South Africa and Japan.
To preserve the legacy of her late brother, "Bullet Bob" Hayes, the only athlete to earn a Super Bowl ring and Olympic gold medal, Hester founded the Bob Hayes Foundation in 2005. The Foundation is a non-profit organization dedicated to honoring Hayes' contributions to athletics through youth sports, life skills sessions, and scholarship opportunities, locally, nationally, and internationally. Hester serves as CEO and President.
In 1998 Hester, along with the Susan G. Komen Breast Cancer Foundation and former United States Surgeon General Jocelyn Elders, was inducted into the National Hall of Fame for The Women's Institute on Sport and Education. In 2006 she was the first female inducted into the National Youth Sports Hall of Fame, housed at the NCAA. The prestigious Pigskin Club, the oldest sports organization in the nation, opened its doors to its first female member, Lucille W. Hester, in 2001, and she now serves as the organization's first female president. In December 2007, Ms. Hester was enshrined in the American Youth Football Hall of Fame (AYF) as its first African American female under the tutelage of Joe Galat, former NFL Football Coach. In April of 2008, Lucille Hester was the first female to be enshrined in the area of sports in the District of Columbia Hall of Fame. In 1988 the Mayor of Washington DC and the City Council proclaimed that July 28th be named "Lucille Hester Day". Ms. Hester was enshrined February 2009 in the Eastern Board of Officials (EBO) Hall of Fame. Previously, in 1982, Lucille Hester was enshrined in the Cardozo Swimming Hall of Fame.
Throughout her life, with an amazing eye for sport talent, both tapped and untapped, Hester has mentored numerous young adults who have gone on to hold positions in the sports world. These men and women work in schools, colleges and universities, and in professional sports as administrators, coaches, journalists, attorneys, and sports agents. She is often called to speak at national and international conferences, seminars, and symposiums. Ms. Hester is the recipient of hundreds of awards and recognitions.
Ms. Hester has been recognized for her tremendous contribution to activities benefiting youth, but is most proud of her two daughters, Rosalynn R. Hester and Z. Melodee Hester Jackson and son- in- law Craig Jackson.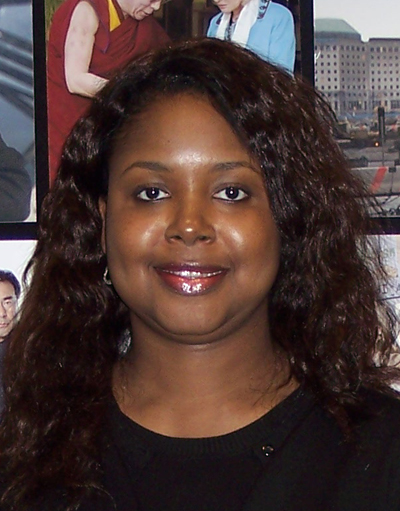 Lynnore Lawton Thames, Esq.
Lynnore Lawton Thames, Esq. re-joined ABC News as the manager of the Rights and Clearance Department. She previously worked for the company as an associate managing rights issues for 20/20. Prior to re-joining ABC, Ms. Thames worked for ESPN, Inc. in the Legal Department and attended New York Law School where she earned her Juris Doctor in the School's Evening Division.

Ms. Thames has also served as the Director of Communications for the Women's Sport's Foundation and as the Media Center Manager at the Field Hockey venue during the Centennial Olympic Games in 1996. Other companies Ms. Thames has worked for include Dun & Bradstreet Corporation, Lanier Worldwide, and Abraham & Strauss. She has volunteered with a number of organizations including the New York City Bar Association, the Walt Disney Company, the New York City Sports Commission, the NBA, Reebok, the Hoop It Up Tournament, the Arthur Ashe Athletic Association, and Ithaca College. Ms. Thames earned her Bachelor of Science degree in Communications, Television, and Radio from Ithaca College in NY where she also minored in Sociology.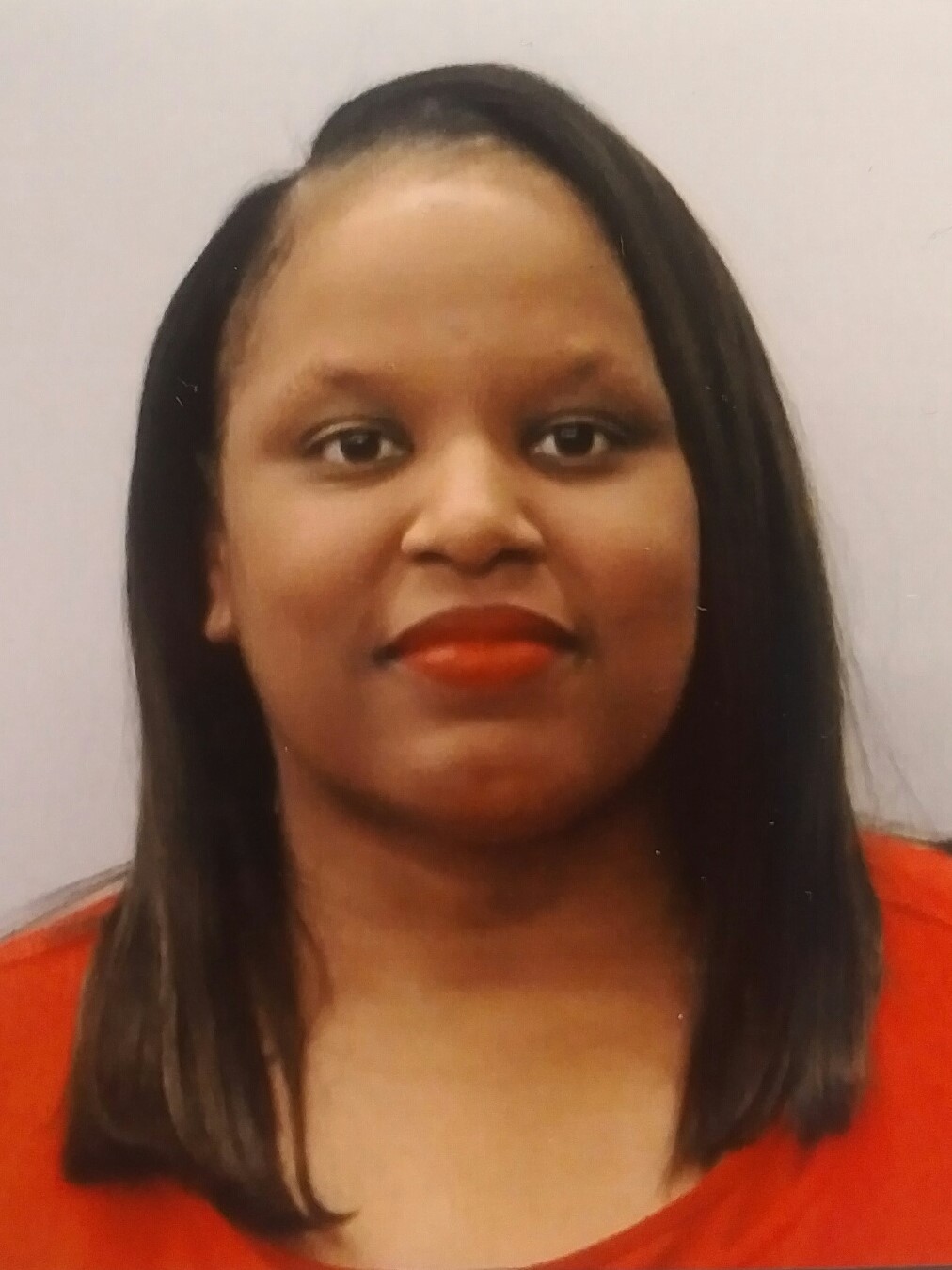 Vanessa Mapson is the Director of Group Sales for the Philadelphia Phillies baseball team. Previous to this position, she has worked as Manager, Group Sales Operations, Coordinator, Group Sales Operations and Sales Office Representative over her 15 years with the team.
Prior to joining The Phillies, Vanessa served as a management intern for Philadelphia Women's\Basketball 2000, which was the local organizing committee for the 2000 NCAA Women's Final Four. One of her main duties was assisting with the recruitment of over 700 volunteers. Vanessa also served in various roles at key events, including fundraising luncheons that featured former University of Tennessee Head Women's Basketball Coach Pat Summitt and Anchor/Reporter Robin Roberts; Women in Sports Career Day at Villanova University; and Championship Week events.
Vanessa is a volunteer with the Alzheimer's Association, Delaware Valley Chapter and a member of Delta Sigma Theta Sorority, Inc.
Born in Brooklyn and raised in Harlem, NY, Vanessa earned a Bachelor of Arts degree from Morgan State University and a Master of Education degree from Temple University. She currently resides in Philadelphia, PA.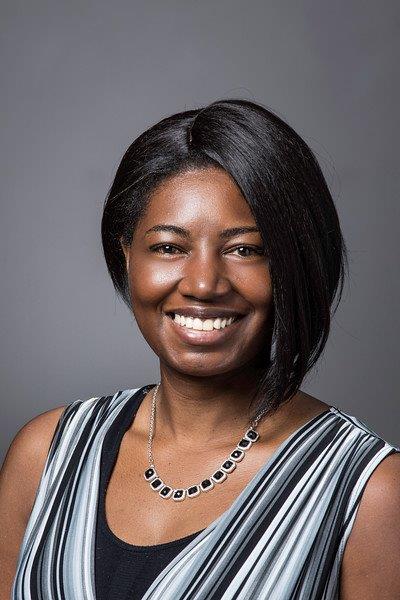 Jacqueline McDowell, Ph.D.
Dr. Jacqueline McDowell is an Assistant Professor of Sport Management at George Mason University in the School of Recreation, Health & Tourism. She received her B.S., M.S. and Ph.D. in Kinesiology from Texas A&M University. Prior to pursuing her doctorate and becoming a college professor, Jacqueline taught high school Biology and was a head track and field and cross country coach.
Dr. McDowell currently serves on the editorial board for the Sport Management Education Journal and has published numerous book chapters and journal articles. Dr. McDowell&'s research focuses on issues of diversity and inclusion in sport and recreation organizations, with a particular emphasis on investigating and developing strategies and programs that can be implemented to remove barriers to participation. Her research also focuses on the organizational experiences of women of color who serve in athletic administration and coaching positions and explores how they negotiate their race and gender identities in the workplace.
Her emerging research stream investigates the utility of lifetime sports and sport programs in reducing health risks. Her article, Title IX and campus recreation: Guidelines to increase gender equity in club and intramural sport programs, was selected as the 2017 recipient of NIRSA's President's Award for the Article of Distinction.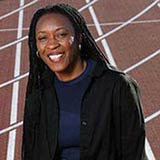 Dr. Margaret Ottley is a professor of sport psychology and pedagogy at West Chester University (WCU), PA. She received her post-doctoral concentration in curriculum and instruction for Health & PE from Purdue University, IN; Ph.D. and M.Ed. in sport psychology from Temple University, PA; B.A. in child development & family studies from Spelman College, GA, and her teacher education certification from Valsayn Teachers' College, Trinidad. She is presently working on an on-line masters program in sport psychology. She teaches graduate and undergraduate courses in Mental Training, Motor Development and Learning, Sociology and Psychology of Sport and Principles of Coaching.
Her work in the field of applied sport psychology is highly respected, nationally and internationally, by her peers. In October 2012, at the invitation of the Association for Applied Sport Psychology (AASP), she became the first Caribbean sport psychology consultant to present at AASP's International symposium. After her work with the Trinidad and Tobago Olympic team, London 2012, she was featured in three magazines, the Spelman College Messenger, GA, September 2012, Mainline Magazine, October 2012, and West Chester Magazine, PA, October 2012.
Dr. Ottley is a AASP Certified Sport Psychology Consultant. For the past 12 years, she has worked with elite athletes from two nations, Trinidad & Tobago and the USA. As one of the few sport psychologists with Olympic status, she has represented these countries at three consecutive Olympics. Last year, she prepared both USA and Trinidad and Tobago athletes for the London Olympics but worked exclusively with Trinidad and Tobago at the games. In 2008, in Beijing, China she joined the USA Track & Field (USATF) contingent and in 2004 Athens, Greece worked with Trinidad & Tobago (TT) Olympic Committee (TTOC). Dr. Ottley has become the first sport psychology specialist to achieve the most distinguished honor of working simultaneously with two outstanding countries at the most elite levels.
Dr. Ottley has also worked behind the scenes to help prepared USATF's and TTOC's elite athletes and coaches for other international Games: USATF - IAAF World Youth (Morocco Africa), World Junior Beijing, China and the Pan American Junior Games (Sao Paulo, Brazil); and TTOC - Commonwealth Games (Manchester, England & Melbourne, Australia), and the Pan American Games (Dominican Republic & Rio de Janeiro, Brazil). Many of these athletes are now celebrated as national heroes by their countries.
Dr. Ottley serves on the Boards of the Fredrick Douglass Institute at West Chester University (WCU) and the Black Women in Sport Foundation (BWSF) and heads the urban youth development and international initiative committees. For the past five years she has developed a partnership between WCU and the BWSF by hosting over 30 children affiliated with BWSF after school programs at West Chester University. The experience promises to strengthen the relationship between her predominantly white suburban Kinesiology students and her young African American mentees from the city of Philadelphia.
Dr. Sheila A. Ward is presently a tenured Professor in the Department of Health, Physical Education
and Exercise Science at Norfolk State University. She is Co-Director of and performs professionally
with Eleone Dance Theatre of Philadelphia, PA. She holds a B.S. in Physical Education with an emphasis in Dance from Indiana University and an M.Ed. and Ph.D. in Exercise Physiology from Temple University. Dr. Ward also earned a Masters of Public Health with a concentration in
Epidemiology from Eastern Virginia Medical School/Old Dominion University, Norfolk, VA.
Integration of her degrees in exercise physiology, epidemiology/public health, and dance has served as the foundation to promote, 'Health Empowerment through Cultural Awareness,' the guiding principle
from which she conducts scholarly activities related to chronic disease prevention and management.
She is a Fellow of the American College of Sports Medicine (ACSM) and a Certified Instructor for both the
Umfundalai African Dance Technique and the Katherine Dunham Technique. She was Publications
Chair of the National Dance Association and served on the Editorial Board of JOPERD (2006-2009).
She was the Math/Science Coordinator for the National Youth Sports Program - Temple University for
13 years where she designed and conducted a Fitness and Sports Science Program to introduce math and science to summer student campers 10-16 years of age. She is currently on the Editorial Board of the
Physician and Sportsmedicine, a reviewer for JOPERD, and Chair of Grants &a Research for Black
Women in Sport Foundation. She is the Project Director for the NSU Health and Wellness Initiative for Women and a Roster Artist for the Virginia Arts in Education Residency Program.
Dr. Ward has successfully received state, federal, and private funding for research and program
implementation including authoring and implementing twelve (12) dance-related grants, such as
$40,000 from the Pew Center for Arts & Heritage through Dance Advance Award for the reconstruction
of "Americana," a signature work of the legendary Ms. Katherine Dunham and $96,000 to acquire and
present a new work by Dianne McIntyre. Her presentations and publications on the international,
national, state, and local levels are extensive and varied such as the publications of African-centered
Dance: An Intervention Tool for HIV/AIDS Prevention, Health and the Power of Dance, and African
Dance Aesthetics in a K-12 Dance Setting: From History to Social Justice. She is the recipient of
Norfolk State University's 2009 Distinguished Faculty Award for Scholarship and is currently the
recipient of a $478,044 Virginia Department Health/Centers for Disease Control and Prevention grant
related to High Impact HIV Prevention Efforts, Monitoring, and Evaluation in Hampton Roads.
She has conducted over 31 dance arts-in- education k-12 residencies throughout the states of Virginia
and Delaware, and the City of Philadelphia, PA. She performed and trained with The Philadelphia
Company (Philadanco) and Philadanco II. At Indiana University, she was a member of the African
American Dance Company and the IU Dance Theater. She is co-director of Eleone Connection, a
pre-professional youth dance ensemble, and executive consultant to Eleone Dance Unlimited Dance
School. Dr. Ward was featured in the magazines, Dance Teacher Now (2009), which highlighted
multiple careers of dancers, and Upscale Magazine (2009), which highlighted the use of African
Dance for health. She was a 2011 Honoree of the Virginia Peninsula ACT-SO Program, sponsored
by the Newport News NAACP, for outstanding achievement in the field of Dance and the recipient
of 2008 and 2011 Mayoral Citations from the City of Philadelphia for her contributions to the
Philadelphia arts community. Dr. Ward is the 2014 Herman C. Hudson Alumni Award Recipient,
African American Arts Institute, Indiana University for her "outstanding career as a dance artist,
educator and scholar."